Enjoying sport in one of the trendiest parts of Paree might seem to be a mission impossible. Don't give up though, as well as the deluxe gyms with their fitness programmes, Turkish baths and chill-out rooms, there are still some bargains to be found.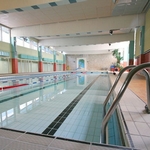 16 rue du Renard – 75004 Paris – Métro: Rambuteau ou Hôtel-de-Ville
Sunbathing around a pool in the city centre? It's not the latest millionaire scheme to make the Marais the new L.A., it's the Saint-Merri pool and it's open to all. Of course the 25 metre pool is a bit small and the two or three lanes won't be good enough for champion swimmers, but the small solarium is good, it's opposite the Beaubourg, and, well, it's better than nothing!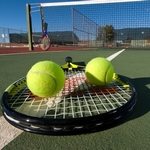 5 rue Neuve-Saint-Pierre – 75004 Paris – Métro: Saint-Paul
This excellent open-air tennis court, hidden from prying eyes by the high walls of the surrounding old houses, is open to all at 7.50€ per hour (4.50€ for anyone living in Paris who is under 26 years of age). Reservations are made via the website.