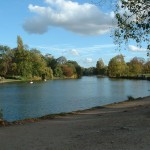 Bois de Vincennes
Métro: Porte-Dorée ou Château-de-Vincennes
The antidote to the stresses of Parisian life. The biggest green space in the capital, the Forest of Vincennes has 17.5km of cycle paths and 32km of paths reserved for pedestrians. Suffice to say that you'll have the whole place to cycle, rollerblade or jog. Unless you prefer to go on a boat tour of the Minimes lake with some good company… You'll also find the Polygone playground (access from Château de Vincennes is by the Pyramid route), football and rugby pitches. Don't forget your ball.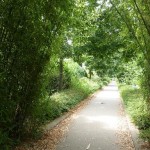 Promenade plantée
Between l'Opéra Bastille and the ring road Métro: Bastille, Dausmenil ou Bel-Air
Created on an old railway track, the Planted Promenade or 'Green Path' covers about 4.5km within the 12th arrondissement (a name given to the suburbs of Paris), from Bastille to the péripherique (Parisian ringroad). Rollerblading or jogging in this unusual setting is nice. But then again, on a lovely day, the Reuilly Garden is also very tempting for a siesta!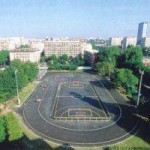 Centre Sportif Davout
134 Bvd Davout – 75020 Paris – Métro: Porte-de-Bagnolet
5,000 metres to do wheel-stunts completely freely. This vast, well-equipped space, on the Eastern limits of Paris, comprises three units: a rink for hockey and a speedway. If you like sports involving wheels, it's well worth a trip up there!