Concert Hall in Bastille
The concert halls in the quarter serve as launching pads for rock groups to-be. Live shows are also well represented, from organisations (the Cartoucherie) and young creatives (Théâtre de la Loge).
route du Champ de Manœuvre – 75012 Paris – Métro: Château-de-Vincennes
At the heart of Bois des Vincennes, the Cartoucherie is a huge space, dedicated to live shows, which allows artists to work and express themselves with as much freedom as possible. It comprises of five theatres (the Sun Theatre, the Aquarium Theatre, the Wooden Sword Theatre, the Cauldron Theatre and the Tempest Theatre) and has shows every night. The Arta association (Association of Research into Actors' Traditions), which is based at the Cartoucherie, offers courses on Eastern theatre disciplines, which are open to everyone.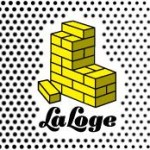 77 rue de Charonne – 75011 Paris – Métro: Charonne
This is a theatre where you have to ring the intercom! Hidden away in a delightful courtyard on the rue de Charonne, this small alternative space is only noticeable by a small yellow sign above your head! Its programme, which is dedicated to new creations, mixes theatre and concerts. Here, the ticket office is also a bar, whilst the courtyard serves as a terrace. The atmosphere is young, artistic and informal. Everyone in this little world seems to know each other well; try to find someone to say hello to when you arrive and you will not be out of place!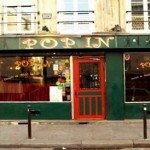 105 rue Amelot – 75011 Paris – Métro : Saint-Sébastien-Froissart
An institution! A place of memorable evenings, frequented by night-time hipsters, the Pop In is an unusual bar with old-school décor, where the bright red cave is dedicated to live performances by pop-rock groups. People speak of it like 'a comforting haven for the brokenhearted'. We must add: because there are so many people on the stairs trying to reach the bar, you'll inevitably end up chatting to someone…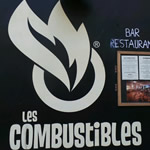 14 rue Abel – 75012 Paris – Métro : Ledru-Rollin
Chic on the stage, rock and roll on the floor. The Combustibles has two faces: tails – a classy restaurant (wooden floor, library and white piano obligatory) where you can taste creative French cuisine; and the front – a well soundproofed concert venue where rock, pop and reggae groups perform in front of a fired-up public. Do not miss the once a month 'Patate' evening organised by the reggae record shop, Patate Records.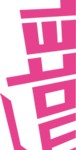 8 Passage Josset – 75011 Paris – Métro: Ledru-Rollin
You said trendy? A hexagonal bar, a den for young Britpoppers, occupies the second room, while the first is dedicated to concerts and turntables. While you're waiting for the musicians, why not give in to a happy hour cocktail. We suggest you try the 'Joe' (vodka, watermelon, mint, peach liqueur and cranberry).